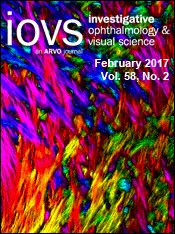 Latest News
August/2018: Welcome Fengting Ji
August/2018: Welcome Po-Yi Lee
July/2018: Two podium presentations:
World Congress of Biomechanics, Dublin, Ireland, July 8-12, 2018.
June/2018: Congratulations Dr. Jan!
June/2018: Podium presentation by Jason Hua
Vision Research Day, UPMC Department of Ophthalmology, Pittsburgh, PA, June 08, 2018.
May/2018: Congratulations Junchao Wei!
May/2018: New paper accepted
"Spatial patterns and age-related changes of the collagen crimp in the human cornea and sclera" by IOVS.

In collaboration with Kevin Chan at NYU.
May/2018: Two podium and one poster presentation:
Meeting of the Association for Research in Vision and Ophthalmology, Honolulu, HI, April 28 - May 3, 2018.
May/2018: Podium presentation:
ARVO Imaging meeting, Honolulu, HI, April 27, 2018.